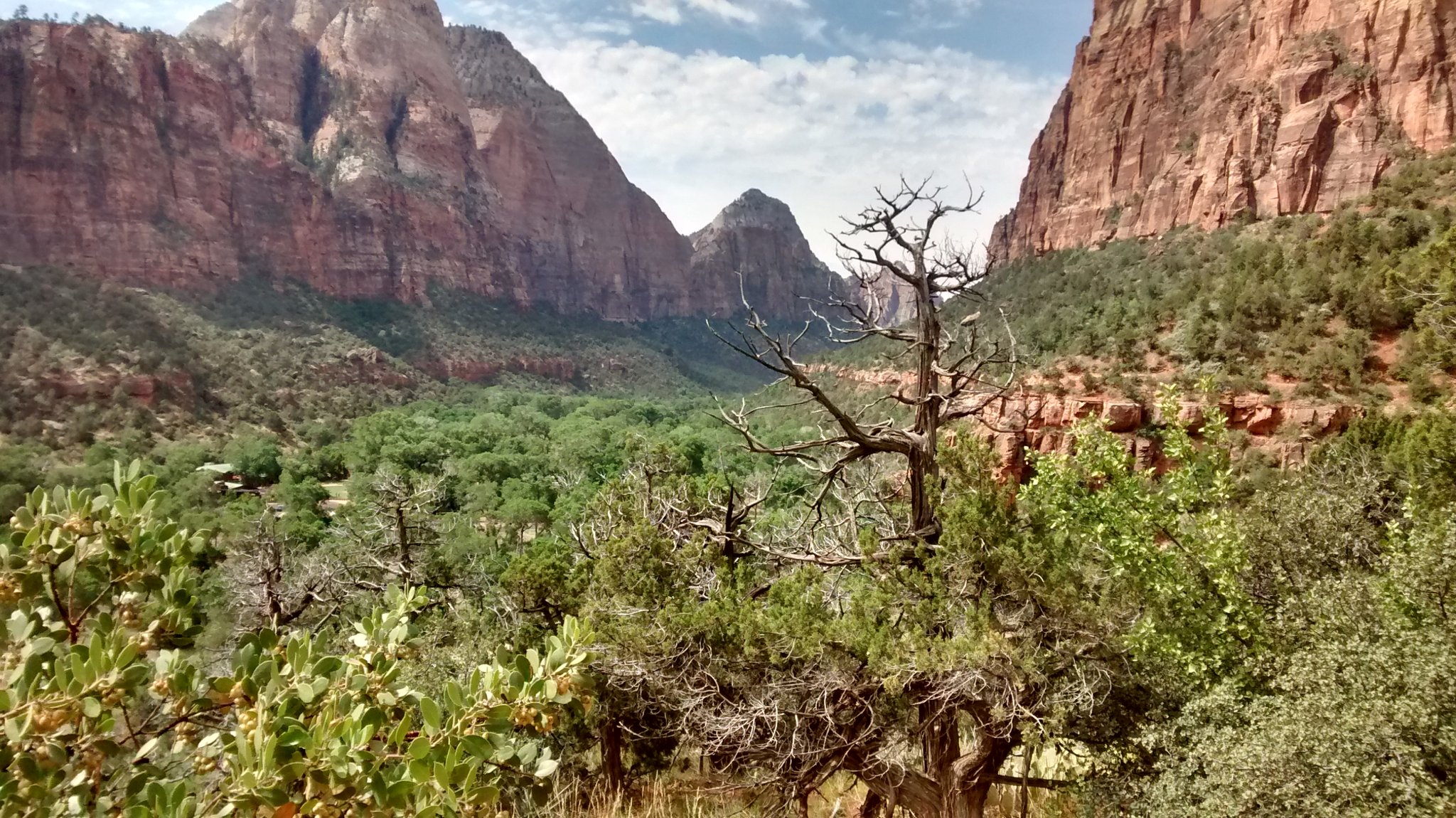 Zion National Park, Utah (photo credit: Amy Burge)
Summer can be an interesting time for academics. For many of us, the months of June, July and August mean no teaching, an end to marking, exam boards, meetings and all of the things that keep us so busy during the rest of the academic year.

T

his means that sum

mer often becomes a time when we get on with those things we don't have time for the rest of the year - namely, research (and perhaps the odd holiday).
In others words, men, sex

, a

nd mo

untains.
Let's start with the men. I'm currently at the start of a research project looking at cultural masculinity in romance texts. Basically, I'm interested in how different parts of the male hero's identity

work together (ethnicity, race, religion, sexuality).
I'm testing out some ideas

this summer with a couple of conference papers

.
In June, I gave my very first keynote at the conference Representations of Romantic Relationships and the Romance Genre in Contemporary Women's Writing at Sheffield Hallam University. My paper was about masculinity, race, and genre fiction titled "
Beyond the Alpha: Sex, Masculinity and the Exotic in twenty-first century Harlequin Mills & Boon romance".
Organised by the Postgraduate Contemporary Women's Writing Network, it was a great day, with lots of papers presented by graduate students in what was an intellectually rigorous and supportive day.

The excellent Laura Vivanco wrote a report on the whole conference, including my paper, at her website blog. You can follow the tweets from the event via #CWWRomance16.
A couple of weeks later, I gave a shorter version of my paper at the Sixth Inter

national

Conference of the International Association for the Study of Popular R

o

mance in Salt

L

ake City, Utah. There was lots of tweeting from the conference at #IASPR16.
Now, onto the sex.
This refers to an ongoing research project about sexualisation and the history of sexuality. In other words, what can medieval attitudes to sex and relationships tell us about the modern world

?
At the end of June, a guest post I wrote for the history of sex blog Notches was published. Titled "
Thinking Medievally: The Sexualisation Debate and Medieval Advice Literature
", the post draws on my current research thinking about what late medieval advice literature can tell us about contemporary sexualisation concerns.
And as a bonus, later this summer (on 16 August), I'll be giving a talk as part of the Edinburgh Festival Fringe:
"Can anyone write a romance novel?
"
The blurb for the show is as follows:
Amy Burge did a whole PhD on romance novels (yes, you can do that) and reckons there's more to them than you think. Come along to this sixty-minute collaborative writing session and decide for yourself if romance novels deserve more esteem. Amy will introduce you to popular motifs and you'll get a chance to suggest characters, costumes, settings and even the title! Will you leave with a higher opinion of this seemingly frivolous genre?
Harlequin Mills & Boon have even kindly agreed to send me 50 novels to give away free at the show! It will be the first time I've done anything quite like this, and I'm really looking forward to hearing the audience's ideas and having a discussion with a much broader audience than we usually get as academics. If you're going to be in Edinburgh at the time, you're more than welcome at the show

.
And as for the mountains... well, this isn't a metaphor for the amount of work I've given myself this summer, but a literal reference to the peaks I saw on my holiday in the USA between the conferences and the blog posts and the Fringe show. Because a bit of quiet reflection and repose is one of the most i

mportant summer tasks of all.